Electronic work instructions are transforming the manufacturing sector and are now instrumental in any production environment. Expert implementation of digital work instructions achieve six primary benefits: standardized formats, reduced waste, painless integration with other systems, elimination of trivial info, paperless deployments, increased compliance, and measurable ROI.
Standardized Format
In manufacturing, operators must have precise and repeatable instructions for each process. Without these step-by-step user guides and instructions for business and manufacturing-related processes, your company is losing out on potential efficiency and cost savings.
Electronic work instructions improve how supervisors, engineers, and technicians build products. By implementing a centralized, standardized, and automated document management system to your manufacturing floor, you improve overall communication and collaboration between all parties.
Reduce Waste
Manufacturing waste is inevitable in every manufacturing plant. Hidden waste costs occurring from excess raw materials, overproduction, defects, rework, waiting time, and unused time adds up quickly. A lack of cross-functional teams, combined with a failure to address waste costs, can significantly reduce your company's profit margins.
The ability to communicate and collaborate with engineering using electronic work instructions improves first-time quality and manages and reduces waste in the manufacturing environment.
Integration with Other Systems
Legacy systems cannot be replaced for the sake of inclusion, nor does integration occur without any effort. However, the very first version of Sequence almost 20 years ago was designed to make integration as easy as possible.
Our electronic work instruction software suites integrate seamlessly with many engineering software packages, as well as ERP and MES systems. We also provide field integration and support services, which help reduce start-up time and cost.
Meet Compliance Requirements
Manufacturers in the aviation, space, military, and defense industries find it challenging to keep pace with evolving regulatory standards such as ISO900, AS9100, and ITAR requirements. The costs of non-compliance through fines, business disruption, productivity loss, and revenue loss costs organizations, on average, $15 million per year in non-compliance expenses.
Using advanced electronic work instruction systems and techniques, companies can implement stable manufacturing processes to ensure compliance throughout the product lifecycle.
And if it isn't enough just trying to keep up with requirements, how many times has the consultant or auditor known precisely where production has hidden old versions of instructions?
Paperless Deployment
Problems with paper process documentation are numerous. Manufacturing organizations that rely on physical documents suffer from lost travelers containing signatures and collected data, lack of space, security risks, and wasted time searching for paper documents. Working with paper costs your organization time and money, impacts your productivity, and slows your business down tremendously.
Electronic work instructions allow manufactures to evolve from paper-based processes to more cost-effective and efficient automated digital workflows. With paperless deployments, your employees will spend 50% less time searching for information, and you'll save on labor, storage space, and costs associated with errors.
Measurable ROI
Executives and project managers must routinely justify the acquisition of new software and equipment based on the financial impact to the business. While some impacts of a robust work instruction management system on the business may be visible, others may not.  Typically, the elements necessary for determining ROI reveal themselves during discovery calls with Sequence.
Electronic work instructions verifiably boost quality, productivity, and achieve ROI. Sequence Software demonstrates ROI for its manufacturing software through enhanced supply chain management starting with reduced cycle times, improved new-product introduction and time-to-market, increased engineering capacity gains, time savings, and manufacturing traceability.
Version Control
Having access to the correct, most up-to-date electronic work instructions is vital. Version control is the means by which different versions and drafts of documents are managed, providing an audit trail for the revision and update of draft and final versions of instructions.
With version control, operators have immediate access to the most recent version of an instruction, preventing errors and mistakes. In addition to the ability to pull the right version in that moment, version control gives the option of keeping older versions of instructions should they need to be revisited for any reason.
Executives, managers, and engineers need digital work instructions software that provides traceability, identifiability, and clarity to help reduce errors and duplication. Organizations can significantly reduce the impact of incorrect data when they plan correctly and invest in the right electronic work instruction tools such as version control.
Improves work instruction management of content from edit to publish through a network application
Allows creation of a group author, edit, and publish environment with multi-user collaboration
Reduces time needed for authoring with an easy, rapid interface
Tracks changes and approvals for instruction history records
Helps to create consistent, standard formats
Allows for the addition of pictures and videos to instructions
Enables easy to use graphical editing
Allows reuse of content across product families
Annotate and/or edit photos through the embedded media editor
Ability to incorporate spreadsheets
Reduces time spent resolving issues related to work instructions or process changes on the shop floor
Scanning capabilities enable use with bar code or RFID for automatic display of instructions
Moves from paper to electronic work instructions
Improves the use of instructions on the floor through real-time views & a simple user interface
Creates more visual instructions
Reduces time spent resolving issues related to work instructions or process changes on the floor
Integrates with other current systems
Added scanning capabilities enable use of bar code/RFID for automatic display of instructions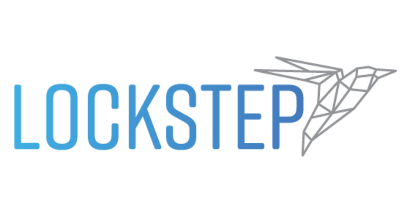 Single-User Desktop Application
Developed for the manufacturing company needing to rapidly author visual work instructions without the hassle.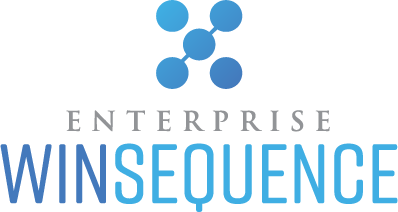 Authoring Application to Create & Approve Content
Our core product. Authors can quickly assemble rich, visual work instructions in a streamlined interface, then export to PDF.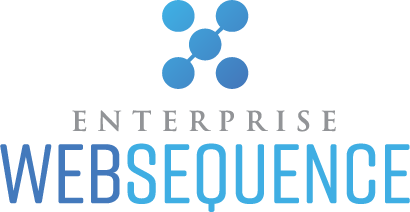 Digital Deployment of Up-to-Date Visual Work Instructions
A dynamic electronic work instruction interface between engineering and the paperless manufacturing floor.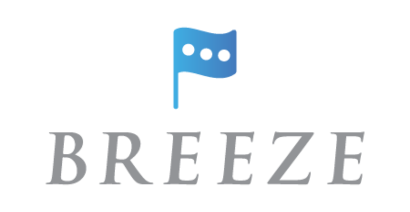 Digital Work Instructions Designed for Highly Repetitive Processes
An on-demand, scrollable, read-only shop floor access portal for paperless work instruction deployment.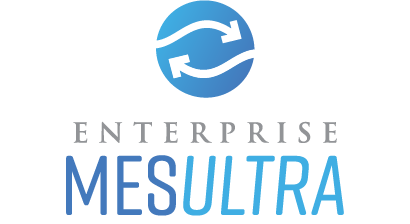 Author within Sequence, Present within Your MES
A solution for organizations utilizing Manufacturing Execution Software (MES) that allows integration with the work flow.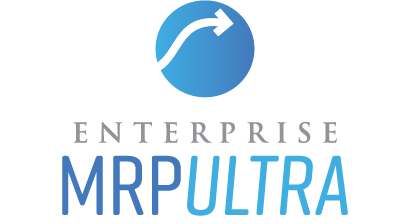 Use BoMs, Ops, & Routings to Create Your Work Instructions Framework
A solution to ensure your electronic work instructions stay synchronized with your front-office software.
Contact Us
Ready to learn more?
Contact us today to learn more about our product & how it will benefit your company.